I get bored easily. I move around furniture often, rearrange things on my kitchen counter, reorganize my pantry, heck I even dig up plants and move them in my garden.

Thanks to Rumblings & Bumblings and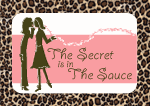 I stumbled upon an awesome contest!



Check it out over at...
Eightcrazy Designs


Eightcrazy Designs does personalized blog creations that are absolutely amazing. Guess what? If I win, I'll get to choose between a custom banner or one of their pre-designed blogs.

I'm SUPER excited about it!! It's time for a new look here on Snips Snails and Pigtails. And perhaps a new look will restart my interest in blogging? I sure hope so.
1 messages:
Shannon said... 6/10/08, 10:18 AM